WHY US
We are one of the few hardwood flooring manufacturers left in America and for the last 15 years we have produced flooring for modest condos to lavish estates and everything in between. Our flooring is in restaurants, hotels, resorts, country clubs, and hundreds of retail stores in every major U.S. city and through much of the world.
Our retail clients include Victoria's Secret, PINK, Starbucks, Kate Spade, and many others while our hospitality clients are too numerous to mention. We take the same approach to your floor that we do with these hospitality venues and retailers whose floors resist the cruelest of weather and endure the foot traffic of millions of guests and shoppers. You can entrust your floors to us.
Our European Oak is percured through our direct suppliers who own the managed forests and the logging operation. This control at the local leval insures that every tree is hand selected to grade and only the highest quality of lumber is selected for our floors.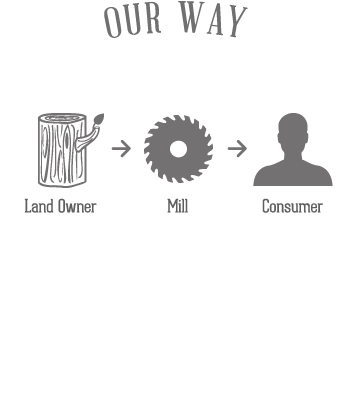 Many European Oak floor products are actually manufactued in Asia and are made with inferior quality raw material because it is cheaper. Cost cutting to increase profits leads to raw material that include extensive splits which require significant amounts of wood fill and yield a less stable product. This means a lower quality product and no cost savings because of the many layers of middle men.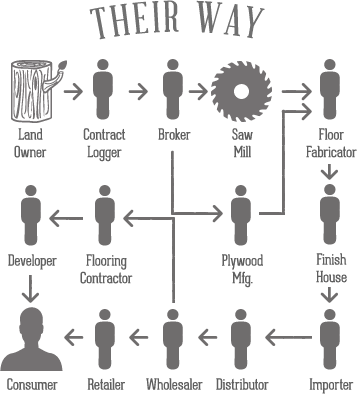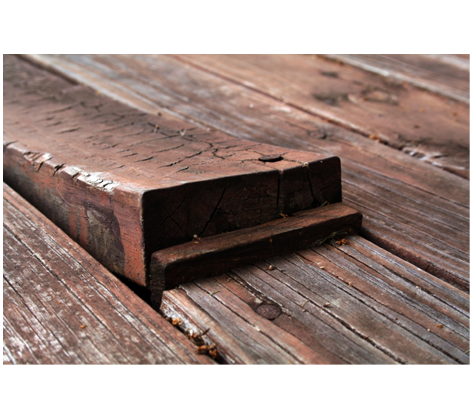 the problem:
Wood, by nature, seeks to return to its original tree shape. That cellular memory is most prevalent when moisture or humidity is present and cupping, crowning, or warping threatens the planks ability to remain straight, flat, and true.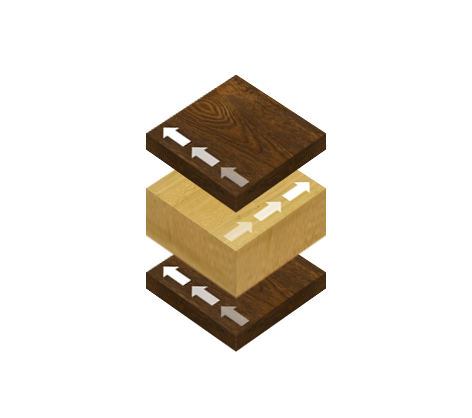 the solution:
Moisture impacts the expansion of the width of the wood 10 times more than its length. To minimize this tension we use solid hardwood core filits that are layered perpendicular to the top wear layer and the backer so the width and the length of the balanced plank adjust at the same rate and force.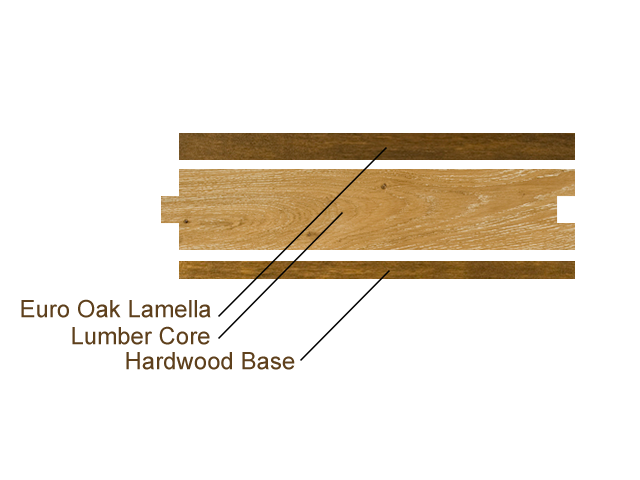 the construction:
Revival Hardwood Flooring balances a European Oak top lamella with a hardwood base that matches the cellular density of the lamella so they absorb and release moisture at the same rate. The lumber core is incorporated with its grain perpendicular to the grain direction of the lamella and base to insure maximum stability.